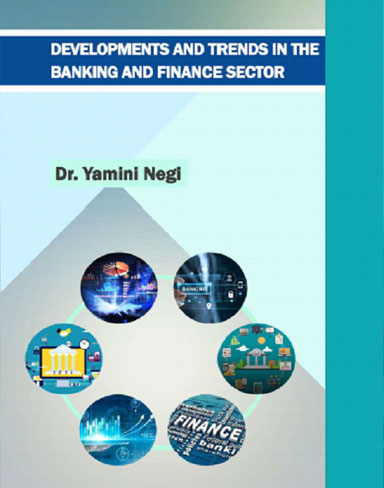 About The Book
In the present scenario, financial services sector has undergone manifold changes that has completely changed the way transactions used to be done earlier. Now, cash payments, in person visit to banks or financial institution for investments/deposits are all fading away. A new digital financial environment is spreading its wings making it more convenient and safe for the users. This book is an attempt to include the researches focussing on latest trends that are contributing in revolutionizing the financial sector. This book presents a comprehensive view of the latest trends in financial sector such as evolution of FinTech companies, UPI, use of artificial intelligence in banking, mobile banking and many more.
We hope that this book will help in providing a better understanding and enhancing the knowledge of the new financial trends to students, research scholars, academicians and corporates.
About The Editor

Dr. Yamini Negi is having a rich experience of 14 years and is currently working as an Assistant Professor in Management Department at Institute of Technology and Science, Mohan Nagar, Ghaziabad, Uttar Pradesh. Her area of Specialization is Accounting and Taxation. She did her Graduation from University of Delhi, MBA (Finance) from G.G.S.I.P.U, Delhi and qualified UGC (NET) in Management.
She has been awarded a Ph.D. degree in Behavioural Finance by Department of Economics, Jamia Millia Islamia University, Delhi. She is also a certified Income Tax Return Preparer (TRP) notified by Income Tax Department. She is having various certifications from NSE and BSE in capital market and derivative market to her credit. She has also been invited as a Resource Person to various FDPs on ICT Tools, research methodology and Microsoft Excel conducted under the aegis of PMMMNMTT. She has also contributed many research papers in National and International Journals of repute. She is also developing modules on Income Tax Law & Practice under Teacher's e-Kit in association with GAD TLC, PMMMNMTT, Ministry of Education, Govt. of India.