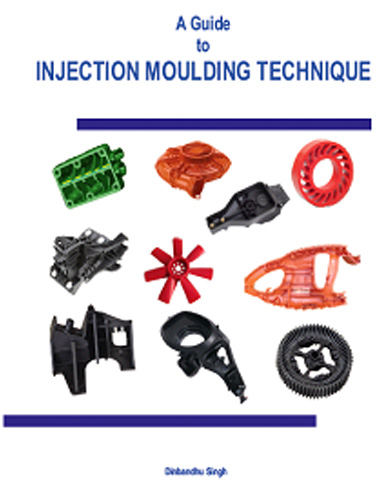 About The Book
Injection moulding, one of the most popular commercial manufacturing techniques in plastic industry, is an automated, highly cost-effective, precise and competent manufacturing technique having ability to produce complex design products. The design of an injection mould is an integral part of the plastic injection moulding technique which affects the quality of the final product. This book is a stepwise guide to design, manufacturing and validation of an injection mould for 'Rotor and Cover' of a plastic component used in a particular model of a two wheeler. It is very useful for researchers and the people who are working in the area of tool design and manufacturing.
The edited book will be helpful to the students, research scholars, academician and business executives.
About The Editor

Dinbandhu Singh was born in Sohagpur, a small village in Gopalganj District, Bihar, India. He did his schooling from Gita Niketan Awasiya Vidyalaya, Kurukshetra, Haryana. He is an M. Tech in Tool Engineering from R.V. College of Engineering (2011) and B. Tech (2009) in Mechanical Engineering from G. Pulla Reddy Engineering College (Autonomous), Kurnool, Andhra Pradesh. His teaching career started at Al-Habeeb College of Engineering & Technology, Hyderabad, Telangana (then Andhra Pradesh) and later worked at various reputed institutions across the country.
Presently, he works as an Assistant Professor in Department of Mechanical Engineering at Vidya Vihar Institute of Technology, Maranga, Purnea, Bihar. He has more than 06 years of teaching experience. His research interests are focused on Material Sciences/Composite Materials. He has published / presented / contributed more than 10 research papers in various international journals and conferences of their repute. He is associated with many academic bodies & NGOs in different capacities. He can be mailed at mailed at dinosingh@hotmail.co.uk