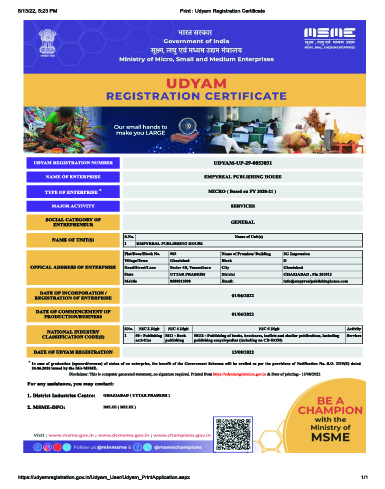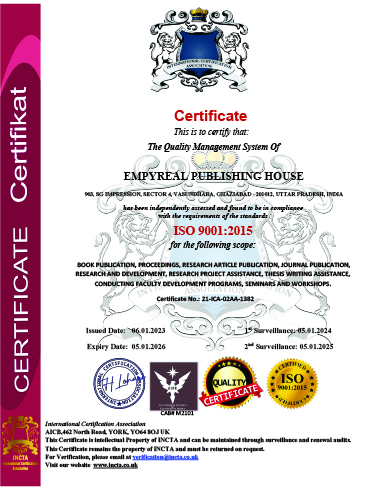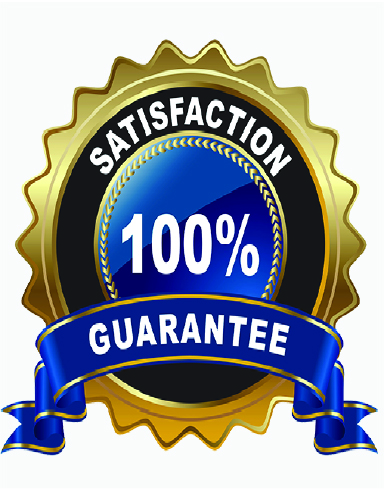 About Empyreal Publishing House
Empyreal Publishing House [EPH] is an ISO Certified International Publisher Incorporated under the Acts of Labour Department, Government of Uttar Pradesh, India. The organization is also registered with Ministry of Micro, small and Medium Enterprises, Government of India and is having Country Representative / Branches in Malaysia, Indonesia, Dubai, Nigeria, Montenegro, Iraq, Egypt, Thailand, Uganda, Philippines and Indonesia.

It offers services like publication of Text book, Edited book, Conference Proceedings, Lab Manuals, Biography and Novels. Since its inception it has grown by leaps and bounds as one of the foremost International Publishing House. EPH makes every effort in providing quality publications with an affordable price to the common man. Till date EPH has published more than 150 Books on Management, Commerce, Computers, Economics, English, Science, Engineering, Sports, etc.

EPH's endeavour is to bring out the best works and hence collaborates with intellectuals in different fields. EPH follows a policy of moderate pricing to supply quality books at reasonable rates. It has a team of professionally trained personnel and quality consultants. It website constantly updates and displays all the new releases. EPH is highly indebted to millions of content book- lovers across the globe.
BENEFIT TO AUTHOR / EDITOR
Career Enhancement
Becoming an author gives 10 API score for Career Advancement Scheme (CAS) under UGC regulation but also builds a reputation in the society.

Author Branding
You will be enrolled at Research Gate Membership, acadmia.edu Membership and Google Scholar and your publication will be listed.

Complimentary Copies of Book
The author will receive complimentary copies of the book by courier along with publication certificate.

Available Online & Printed
The book will be available in both Printed and Online. Print on Demand Services will be offered. Permanent online link will be provided for all future references. A dedicated web page will provided, which will provide Author's Bio-data with photograph and Thesis introduction and research details.

Distribution Internationally
Making your work available for purchase across the world! In India, your books will find place in major e-commerce platforms like Amazon, Flipkart etc.

International Quality at Affordable Rates
Premium publishing services at most affordable rates. State of the art printing technology enables to print at low costs without compromising on quality. Thanks to our in-house teams, we are able to keep the costs affordable.

Promotion and Distribution
We use a multichannel marketing strategy like email and social media posting etc.
The author can submit the soft copy of thesis at: info@empyrealpublishinghouse.com
Dr. Sarala Barnabas
Dr. Tazyn Rahman

Dr. Rajesh Trehan

Dr. Sampurna Nand Mehta

Dr. Hasitkumar H. Nagariya
Pr Asma Kassab