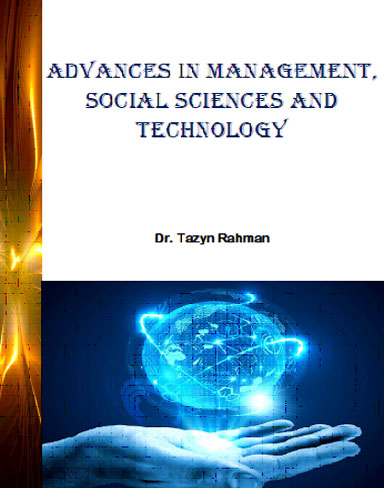 About The Book
In the new millennium many old theories have now become redundant, and the study of Management, Social Sciences and Technology is now faced with new challenges. This book is an attempt to capture this transformation not just in practice but also in research. It tries to answer the challenges faced by the practitioners of management, social sciences and technology in their everyday lives by attempting to bring together both academics and practitioners together. This book presents a holistic view of the emerging trends in Management, Social Sciences and Technology on consumer behavior, financial ecosystem, human resources, quality management and international business in the global economy. This book not only highlights the issues hampering growth but also provides relevant solutions to foster economic growth and development.
We believe that this book will contribute to the colossal interest of scholars, researchers, policy makers, management practitioners, administrators and academicians in augmenting their intellectual growth and facilitate future research in the field of Advances in Management, Social Sciences and Technology.
About The Editor

Dr. Tazyn Rahman is an Associate Professor at Institute of Technology and Science (ITS), Mohan Nagar, Ghaziabad with close to fourteen years of experience in academics and industry. She holds a Ph.D. in Commerce from CCS University, Meerut and M.B.A with specialization in HR and Marketing from Gauhati University. She was a also a Programme Director of Management Development Programmes in "Brand Management" conducted by Jaipuria School of Business, Ghaziabad. She is the Editor - In - Chief of International Journal of Research in Management & Social Science and International Journal of Advance & Innovative Research published by Empyreal Institute of Higher Education and Indian Academicians and Researchers Association, Guwahati respectively. She has been conference convener of many international conferences.
Her research interests are focused on Strategic Human resources Management, Entrepreneurship, Marketing with a focus on emerging markets. She has published /presented /contributed more than 50 research papers in various National and International Journals and conferences. She has four edited book to her credit. Her edited books are Digital India- A Road Ahead (ISBN: 978-81-930928-0-4.), Business Sustainability And Contemporary Practices: Business Management Cases (ISBN: 978-81-930928-6-6), Business Perspectives in Emerging Markets (ISBN: 978-81-930928-7-3) and Recent Research Trends in Management and Social Science (ISBN: 978-81-941253-2-7)