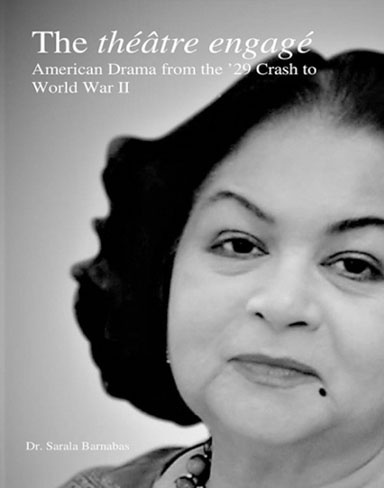 About The Book
In the history of human records there have been horrendous events of what man has done to man, imprinted indelibly on the human mind. The events considered in study are concentrated on two earth shaking-events, one the events of the Great Depression (1929) to the start of the start of the Second World War. How could the most prosperous country in the world, America, put the populous through hunger and deterioration? Most concerned were the writers - poets, dramatists, photographers. Author tried to narrow this deep involvement in the American drama through the documentation of the theater (the Théâtre Engagé).
About The Authors
I am the product of three universities. B.A. Honours in English from Bombay University, Master's in English from Yale University and Ph. D. in American Literature from University of Pune.
Following in the steps of our father, Dr Bhaskar Hivale (Ph.D. in Philosophy (Harvard), later Founder of the prestigious Ahmednagar College in Maharashtra, India, we three sisters earned our graduate degrees from Ivy League institutions.
Always a voracious reader, whenever books were distributed in a new class at school, my first task was to take out the English Reader and read it end to end. Then again, I loved stories. I spun them to put myself to sleep. My mother loved to listen to stories, and to tell them. My habit continues till this day. However, little did I dream where it would lead me. One story persisted in my mind. I wrote it down. Almost before I penned the last part, another story made its appearance. A friend suggested I write to Prof. Lal of Writer's Workshop, Calcutta. With no great hope, I wrote to the learned gentleman. To my surprise, he wrote back by return mail, asking me to send him two manuscripts. His response to Sakshi and Nayantara, which he said he had read in two non-stop sittings, was immediate. Was I sure I wanted him to publish these novels instead of some important publishers? The fact was I did not know any such publishers, and would not have known how to approach them. Writer's Workshop published four of my novels, giving me a start which eventually led to about twenty and more works of fiction, including three trilogies. Some of them have been translated into Hindi and Marathi. Literary seminars have published papers on various aspects of my work. It makes me happy that doctoral studies are in progress on some of my novels. It is a pleasure also to receive appreciative letters on my Memoir, Such Precious Things