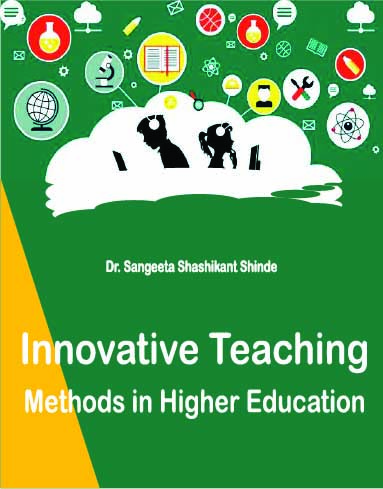 About The Editor

Dr. Sangeeta Shashikant Shinde has a vast teaching experience of 21 illustrious years to her name. she is a well-qualified faculty with MA, BEd, SET, M. Phil, PhD in Economics. Currently working as the Vice Principal at Sarhad College of Arts, Commerce and Science. She has published and presented several research papers in national and international conferences, international and UGC Care listed Journals.
Her vast credentials also include being the co-author for M.A. Economics – Growth and Development, T.Y. B.com – Banking and Finance Paper III,(Banking Law and Practice in India) of Pune University and Edited book "Impact of Lockdown. She is Recognised as an approved PG teacher, M.Phil and Phd Guide of Savitribai Phule Pune University. She has also worked as IQAC Co-ordinator for NAAC cycle 2020 of Sarhad College of Arts, Commerce and Science and worked as Co-ordinator for National and State Level Seminars as well. Her rigorous hard work has been appreciated by Best teacher Award by Vishwa Jagruti Mission in 2006 and Aadarsh Shishak Samman by Himakshara in 2019. Vishesh Sanman for the contribution in education sector by Satya and Janeev foundation in Feb 2021.
About The Book
Teachers must be able to use innovative instructional techniques. Innovative teaching techniques and approaches have been shown in scientific studies to greatly improve student performance. It's not easy to come up with new teaching methods. It can be frightening because, like our students, it takes us out of our comfort zone and puts us in a position where we might struggle. Experimenting with new approaches and techniques, on the other hand, is a must.
In this book of "Innovative teaching methods in Higher Education" writers have mentioned various innovative teaching methods used while teaching different subjects. I am sure this will be great help for all the teaching community.
While this has resulted in a loss of income for many individuals and business. It severely impact the revenue of the central and state governments, primarily the tax revenue that they would have generated from all such economic activities.
Innovative methods of teaching is a crucial skill for teachers. Scientific research has shown that innovative teaching methods and approaches can significantly enhance the student learning process innovating our teaching strategies is no easy feat. It can be scary because just like our students it places us out of comfort zone in a position where we can fail. However experimenting new methods and strategies we can improve students engagement, motivation and attainment and is a win win for both student and teacher.