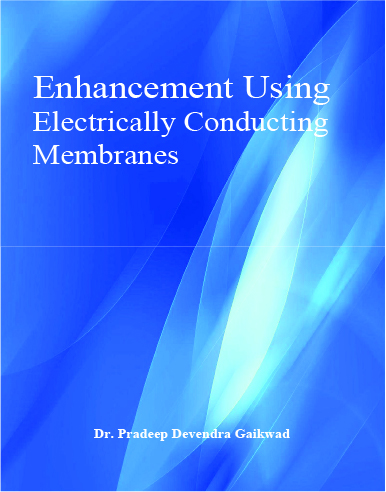 About The Author
Dr. Pradeep Devendra Gaikwad working as a Head and Associate Professor, department of Physics in Marathwada Shikshan Prasarak Mandal's R. B. Attal Arts, Science and Commerce College, Georai Dist. Beed Maharashtra. He completed graduation, postgraduation and Doctor of philosophy (PhD) from Department of Physics, Dr. Babasaheb Ambedkar Marathwada University, Aurangabad Maharashtra and he also got Rajiv Gandhi Fellowship for Doctoral research.
He has more than 15 years' experience of teaching and research. He has many his academic carrier like, Outstanding Scientific Award, Indo Asian Paul Dirac Distinguish Scientific Award, Award for Excellence in Research, Best Researcher Award, Global teaching Excellence Award, Indira Gandhi Gold medal Award and Dr. Radhakrishnan Gold medal Award. He presented many research articles in national and international conference, seminar, workshop and Awarded Best oral / Poster Paper presentation in International Conference held at Thailand, Paper in national aboard like Netherland Thailand Malaysia got best paper presentation Award in Thailand. He has published above 130 research papers in reputed journals 8 article as a Chapter in Book. He published 03 patent in national and international level. He completed 02 research projects. He is also a member of Editorial Board. Area of Research: Electrochemical Method Chemical sensors, Biosensors sensors, Optical fiber sensors, Bioelectronics. Remote Sensing.
About The Books
The research and development in the field of sensors have greatly expanded in many ways. Here, we will focus on conjugated polymers-based chemical and biological sensors. The function of a sensor is known to detect events or changes in quantiles and generates a corresponding output, thus providing information on our physical, chemical and biological environment. A chemical sensor consists of a physical transducer and a chemically selective layer. A biosensor contains a biological entity such as enzyme, antibody, bacteria, tissue as a recognition agent. Among the materials used in sensor devices, π conjugated polymers have gained tremendous attention due to their potential of exhibiting collective properties that are very sensitive to minor perturbation compared to small molecules. CPs-based sensors can be divided into various schemes based on the kind of signal change they display in response to an analyte interaction. The changes include electrical conductivity, chemical potential, optical absorption widely used and rapidly expanding method in chemical and biological sensing.

The Book is organized as follows. Firstly, we give an overview of various classes of CPs for chemical and biological sensors. Secondly, we discuss various device structures based on two different transduction principles, i. e. Electrochemical technologies, and in particular those employing structures. Membrane science developed continuously as an interdisciplinary science in which polymers have a central role. With the progress of research works dedicated to conductive polymers, researches on conductive polymers initiated chemical, biological sensors and membrane technology d. Membrane Technology.