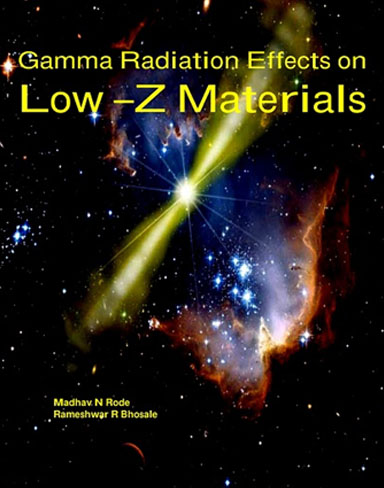 ABOUT BOOK
The present book entitled "Gamma radiation effects on low-z materials" gives brief information about the radiation effects produced in low-z materials and also the defects produced in the materials. The results found in the book also gives a lot of information in the fields like radiation dosimetry, radiation physics, shielding against gamma rays, agriculture fields.
About The Authors

Dr. Madhav N. Rode is Associate Professor at Vaidyanath College of Arts, Science and Commerce, Parli-Vaijnath, Dist. Beed, with close to 20 years of experience in academics and research. He received M.Sc. and Ph.D. in Physics from Dr. Babasaheb Ambedkar Maratwada University, Aurangabad, Maharashtra State. He has also working as a Member, Board of Studies and Research guide in Physics, Dr. Babasaheb Ambedkar Maratwada University, Aurangabad, and his research is focused on Non-Linear optical crystals, Self frequency doubling crystals, NLO properties of Nano material's and optical biosensors, radiation effects and defects in materials, nuclear technology and radiation protection, low-z materials, polymer materials. Four research students working under his guidance and two students already awarded Ph.D. degree under his supervision. Two minor research projects sanctioned by UGC- New Delhi successfully completed. He has published more than 75 research papers in various National and International Journals of high repute and conferences.

Dr. R. R. Bhosale completed his M.Sc in physics in 2013 from department of physics Dr. Babasaheb Ambedkar Marathwada University Aurangabad. He also completed his Ph.D under the guidance of Dr. Madhav. N Rode from department of physics Vaidyanath College Parali and Dr. pravina Pawar from Department of Physics Dr. Babasaheb Ambedkar Marathwada University Aurangabad in 2017. The author has 7 years of experience in teaching and research.