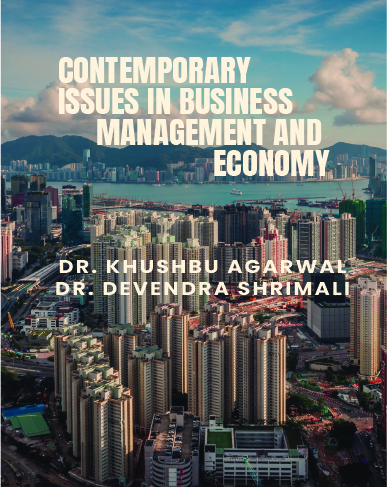 About The Editors
Dr. Khushbu Agarwal has 12 years of academic experience in the field of Management at Pacific University, Udaipur. She is also an Editor of Pacific Business Review International Journal indexed with Web of Science. Her research works were published in more than 33 National and International Journals of repute. She has presented research papers in more than 15 International and National Conferences. She has delivered a keynote address in an International Conference at Turkey in 2019. She is also Reviewer of many Journals of International repute. She is actively guiding doctoral students and her field of expertise is Operations research and Production management.

Dr. Devendra Shrimali is currently Assistant professor at Department of Business Administration, Mohanlal Shkhadia University, Udaipur. He has over 10 years teaching experience in the field of Management and Commerce. He has authored over 25 research papers, and presented papers in several national & international conferences. He is actively involved in guiding doctoral students and published patents to his credit. His area of expertise is International Business, Multilateral Trade Agreements and Strategic Management.
About The Book
The book entitled "Contemporary Issues in Business, Management and economy" is an honest attempt to throw light on the new changes and dimensions coming in the field of business, management and economy. The book brings together various researchers in the area of business and economy. It is an attempt to mix a variety of theoretical articles with insights into the modern workplace, business, and organising along with various studies from the banking services, manufacturing and AI. This edition introduces and examines a variety of aspects of business and economy along with few studies which tried to evaluate some of the current effects of policy and economic change on business and management. Together, the authors contributed a critical viewpoint to organisational inquiries relevant to various debates. This perspective will be invaluable to those seeking both practical and philosophical insights into the nature of work and business in the current environment of uncertainty, austerity, and change.