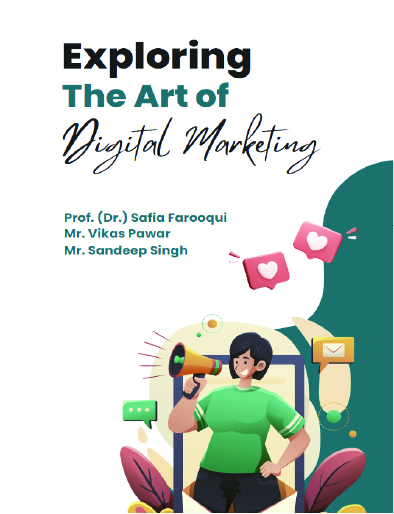 About The Editors

Prof. (Dr.) Safia Farooqui, is a Professor and Director at Dr. D.Y. Patil Vidyapeeth Centre for Online Learning, Pune She has decades of experience in teaching and Learning. She has spent a lot of time researching how to become an effective teacher and ultimately, she became the one. She believes that her responsibilities are not just curriculum & teaching but also managing classrooms & learners' engagement. She also has 2 Patents, 5 Copyrights & 64 National and International papers against her name.

Mr. Vikas Pawar, holds a Master of Business Administration (MBA) Dual from the Shivaji University in Environment Management & Marketing and is pursuing a Ph.D. in Marketing from the Savitri Bai Phule Pune University. He also holds a PG Diploma in Disaster Management, PG Diploma in Rural Development, PG Diploma in Urban Planning & Development from IGNOU New Delhi. PG Diploma in Industrial Health. Safety from the Shivaji University. He is currently working as an Asst. Prof. of the Centre for Online Learning. He has 3 year of Industry experience and 6 years as Projects Coordinator, DST, Government of India Supported Institution.
Mr. Sandeep Singh, holds a Master's degree in Computer Applications (MCA) and is currently pursuing his PhD. He is currently working as an Assistant Professor at DPU-COL. He has gained one year of valuable experience in the corporate sector. He has dedicated 16 years to academia, serving as an Assistant Professor for MCA and MBA programs. He has successfully presented four papers at national conferences and two papers at international conferences, showcasing his expertise and contribution to the field. He brings a wealth of knowledge and practical experience to his role.