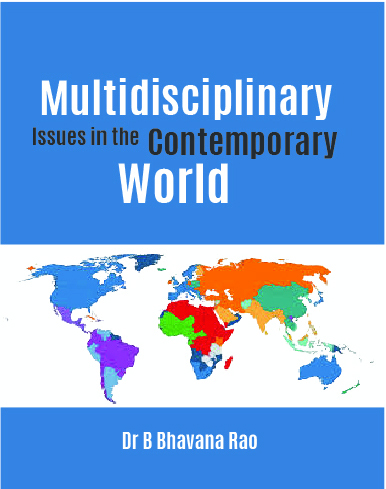 About The Editor

Dr B Bhavana Rao is currently Faculty at School of Law, University of Petroleum and Energy Studies, Dehradun. Her areas of research are International Law, Trade, Gender and Criminal Law. She is an alumni of University of Delhi and the Indian Law Institute. She has experience of more than 20 years in various roles in Academic Institutions and with the Corporate Sector. Dr B Bhavana Rao has written several papers on Gender and Human Rights and holds a PhD in the area of CEDAW and WTO.
Her book titled Farmer and Law is widely acclaimed as a work on Farmer related Law in India. She has recently been conferred with the Indo- Middle East Award for Teaching Excellence in Law. She is a proponent of human rights of the vulnerable and works closely with all stakeholders.
About The Book
The fields of study that cross conventional boundaries have evolved in today's fast-paced world, and this is characterized by significant scientific and technical growth.
The idea of integrating academic topic areas within the literature has received a lot of attention lately.
The world faces numerous issues and difficulties in the today those go beyond the purview of a single field. As a result, a multidisciplinary strategy is necessary to solve these problems, with research and case studies.
This book is an attempt to bring multidisciplinary issues on a trajectory and dispense their importance.