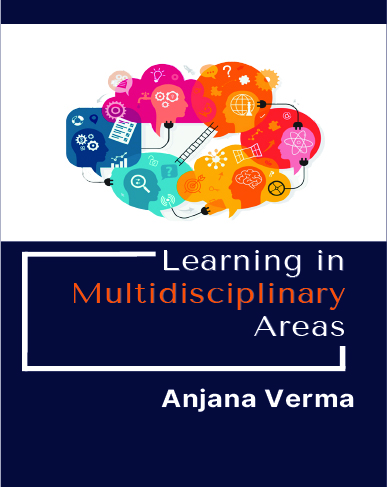 About The Editor
Anjana Verma is dedicated educator with diverse experience, resourceful, goal-driven, self-motivated with over 12 years of teaching experience in degree college affiliated to University of Mumbai as Assistant Professor in commerce, 3 years of teaching experience as Post Graduate Teacher - Commerce in Junior College affiliated to Central Board of Secondary Education. she also has corporate experience of 5 years and have worked for Max New York Life Insurance Company Ltd. and Blue Dart Express Ltd. UGC NET Qualified (Commerce), Ph.D. scholar from University of Mumbai in Business Policy and Administration. She has published quite a few articles and research papers in leading national and international journals with high impact factors.
She is visionary educator who believe in imparting knowledge and inculcating a holistic vision among students. She has been awarded with Women Researcher Award, Education Leader Award, Best Teacher Award in Subject Accounting & Finance.
About The Book
The main purpose of the book is to integrate multidisciplinary research with the noble thought of making one research platform available to research scholars, industry experts, academicians. This will facilitate to share their research work in today's fast changing era of current trends and challenges. The book contains meticulous research work of researchers from varied disciplines.