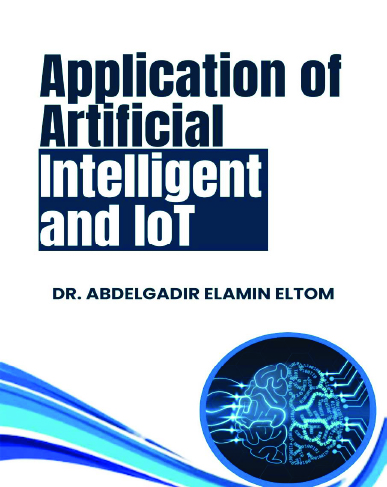 About The Editor
Dr. Abdelgadir Elamin Eltom , is an Associate Professor in Medical Laboratory Sciences Program of College of Health Sciences, Gulf Medical University. He has more than 18 years of teaching and research experience and published several scientific papers in reputed journals. He had been awarded "Academic Excellence Award" in the B.Sc. (MLS) final year examinations at university level.
About The Book
We are living in a generation of fast-growing technology. We find a great emergence of new trends into the market which aids humans and creates a user-friendly environment for optimum utilization of technology.
When it comes to the present date, Artificial Intelligence (AI) and the Internet of things (IoT) are the two trends that have created a mark for them. Artificial intelligence (AI) is all about adding the feature of intelligence to the machines and making them smart and intelligent as humans. The Internet of Things (IoT) is all about connecting all electronic devices to a single network which are interlinked.
AI also has scientific and engineering goals. AI technology has not only automated the industrial process for making efficient and effective output but helps the individuals and machines to work together. AI is being enforced not just into manufacturing but also into other departments such as sales, marketing, customer support, and research and development.
The Internet of things (IoT) is another emerging trend in computer science, IoT is all about an ecosystem of electronics devices connected to one single network through the internet and wireless connectivity. All the connected devices can send information through the inbuilt intelligent technology which helps in creating smart devices and many more such as creating wearable devices, smart cities, and smart homes.
This Edited Book on "Application of Artificial Intelligent and IoT" is an attempt to bring the research work done in the field of Artificial Intelligent and IoT to a world-wide audience. I am sure that the innovations mentioned in this book will proof to be very helpful.